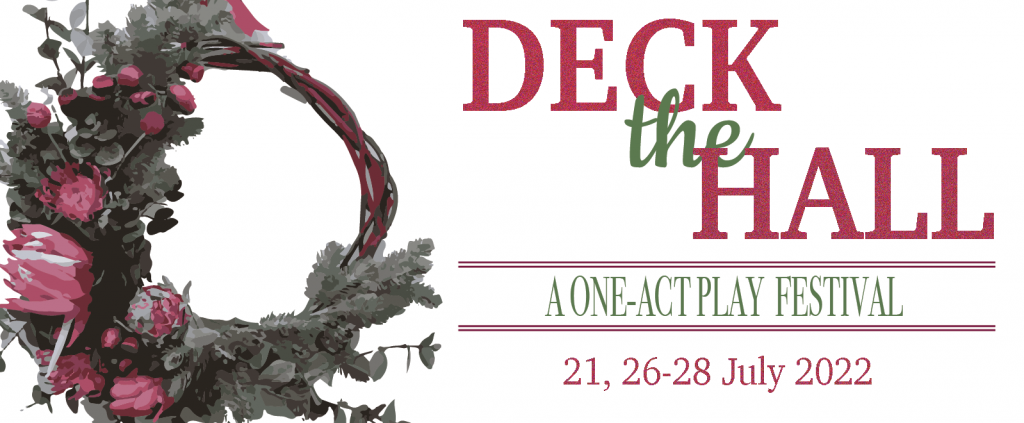 It's been a particularly long and dreary winter: the cold seems colder, the park is a bog, and when it rains, don't even… But, this August SPAT has reason to celebrate! Three eventful years after we were awarded the My Community Grant to undertake the much-needed renovations on the CWA Hall, our precious hall is looking fresh, modern and ready to party. It's time to put the new and revived hall to the test – will you join us?
Let us help you beat the winter blues with Deck the Hall, our way of saying thank you to the community for your support while the hall was being refurbished, and welcoming theatre back to Stanwell Park after a long break.
On Sunday 21 August from 3.00pm follow the scent of German sausages down to the CWA Hall where you will find a welcoming mug of steaming mulled wine or hot chocolate to cradle while you browse market stalls of artisan goods made by local sellers. Enjoy the woodland views from the brand-new deck while local amateur musicians play busker-style (please give generously!). Come along and support our local creatives who make this vibrant community what it is. We're still looking for musicians who would like to busk and market stall holders; if you're interested contact Kelly on 0477 784 079.
From 6.30pm ticket holders will be seated inside the hall for a night of theatre – two one-act comedy plays, featuring several familiar faces to the Stanwell Park stage alongside first-time actors from the 2508 community. Gavin Bostick, who plays Jack in Fate's Thread says "I have no idea about acting! I'm thinking this could end up being an unintentional comedy".
Ten-year veteran SPAT actress and first-time director Amanda Enderby says of murder/mystery/ghost story Fate's Thread "Enjoy the laughs, friendships and the creativity that we have in our local community. Really proud of my cast and looking forward to the festival and everyone meeting some fantastic new talent."
Rounding out the evening is modern comedy of manners Dotty's Inheritance, written by SPAT favourite Debra Chalmers and featuring an energetic cast of local first-timers and some old hands, including director Karen Beavis, who is "looking forward to the festival as a whole, and having so much fun as this talented cast bring their characters to life".
Both plays will also run on Friday 26 and Saturday 27 at 7.30pm, and Sunday 28 August at 6.30pm – notice the cheeky earlier start for the Sunday performances, got to get you all to bed early on a school night!
Tickets are on sale HERE. Companion tickets available for patrons with accessibility difficulties. Go get them QUICK!