A note from our directors
It has been a wonderfully positive and supportive experience stepping into my first directional role with this cast and crew. Everyone has had a great time and really stepped into their roles to create something beautiful. A special shout out to my producer Kelly and co-director Nurina. I couldn't have asked for any more funny, creative and supportive people to help with this new step in my dramatic journey
Adam Wade
It takes a community to produce a play and the spirit of the SPAT community is second to none. When a call was put out for help to make the set, a hoard of generous souls descended upon the hall. With hammers, drills, paint, creative geniuses, laughs, fun and even a scavenger hunt to find props, we produced an amazing set and forged friendships. Working closely with my co-director Adam, producer Kelly, and the cast & crew has been creatively enriching and a fantastically fun experience. I am so proud of everyone involved, thank you for bringing this absolute gem of a play to life.
Nurina Simpson
Cast (in order of appearance)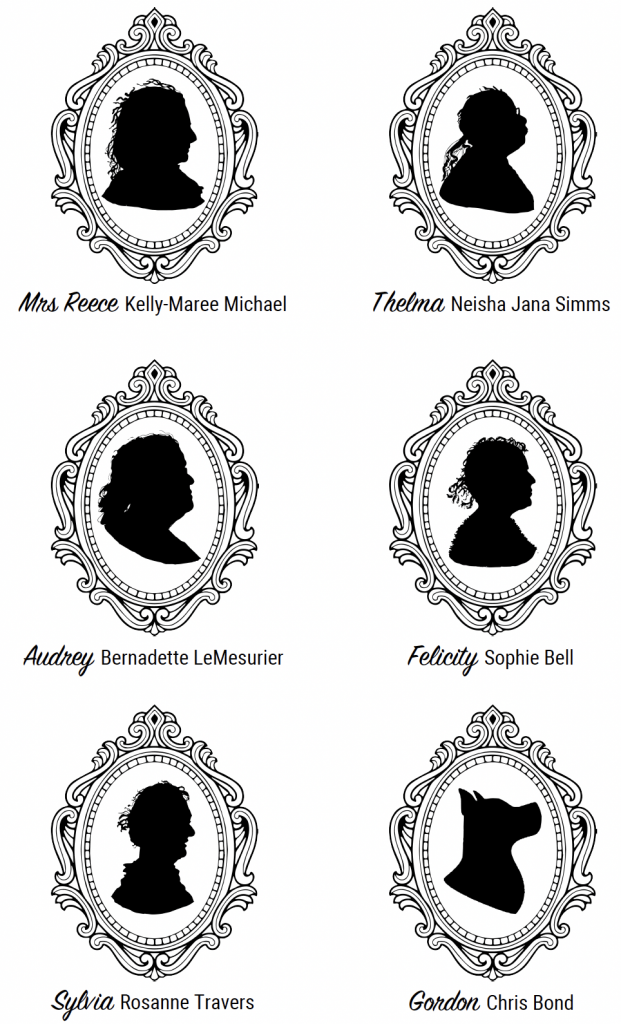 About the play
Murder! Bloody murder! The victim? Well…
When a theatrical group of amateur CWA- ish lady thespians have to make a few last-minute changes to their cheap Agatha Christie rip-off play, the murder victim is… theatre.
Take a deep breath and prepare yourself for an hilarious show full of blunders, missed cues, prop malfunctions and artistic ego all spiralling out of control that only these shameless, desperate and artistically burnt-out ladies could deliver.
Production Team
Co-Directors
Adam Wade and Nurina Simpson
Producer
Kelly-Maree Michael
Publicity and Production
Bethan Farmer
Set design and construction
Patricia Moylan, Rodney Berriman, Wayne Turner, Chris Wade and the SPAT Community
Set beautification
Patricia Moylan and Rodney Berriman
Stage Manager
Chris Bond
Stage Crew
Bethan Farmer, Ishbel Campagnoni, Eleanor Bell, Bec Parkin
High Tea catering
Stanwell Park CWA
Teen Ambassadors
Amelia Rooskie, Carys Farmer, Dylan Travers, Edie Ives
Sound and fridge-emptying
Dylan Travers
Mistress of Illumination
Shantelle Hadfield
Front of house
SPAT friends and family
Special thanks to…
The Illawarra Flame, ABC Illawarra, Carol Pugh and the Stanwell Park CWA, Wayne Turner and all of our wonderful friends, family, supporters and suppliers who have helped out in ways both big and small, but all significant.