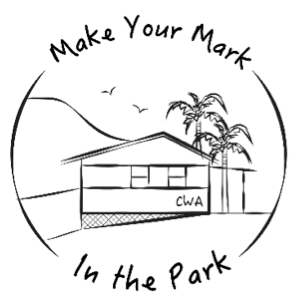 Fund-raiser for the CWA Hall Building Project
The Make your Mark in the Park drive has now closed.
Thank you to all the members of the community who have supported this initiative. The building work is underway and your contributions have helped us enormously with Stage 1 of the improvements to the CWA Hall and we are really looking forward to installing the panels and displaying all the words.
The launch and unveiling party scheduled for 18 December 2021 has been delayed until the new year and we will contact all the contributors and advise of the new date as soon as it can be confirmed.
All money raised from this fund-raiser has gone directly towards the building project, and there will be the backstage improvements (such as a dressing room) to complete in Stage 2.
Although the Make your Mark in the Park drive has closed, we are of course still accepting any direct donations should you wish to support Stage 2 of the project. For any enquiries, please contact us via spartstheatre@gmail.com or call Sonia on 0418 200 029.
Stanwell Park CWA and SPAT both thank you very much for your support and we look forward to the many activities happening in the hall again in 2022.