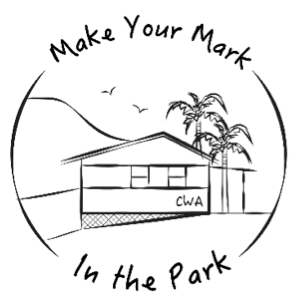 Fund-raiser for the CWA Hall Building Project
The Make your Mark in the Park drive has now closed.
We are delighted to advise that we have finally received the Occupation Certificate for the building work at the CWA Hall. 
The event to celebrate the launch and unveiling of the panels from this initiative will be held on Sunday 14th August 2022, starting at 3.30pm. All our supporters have been advised of this new date.
All money raised from this fund-raiser has gone directly towards the building project, and there will be the backstage improvements (such as a dressing room) to complete in Stage 2.
Although the Make your Mark in the Park drive has closed, we are of course still accepting any direct donations should you wish to support Stage 2 of the project. For any enquiries, please contact us via spartstheatre@gmail.com or call Sonia on 0418 200 029.
Stanwell Park CWA and SPAT both thank you very much for your support and we look forward to the many activities happening in the hall again in 2022.