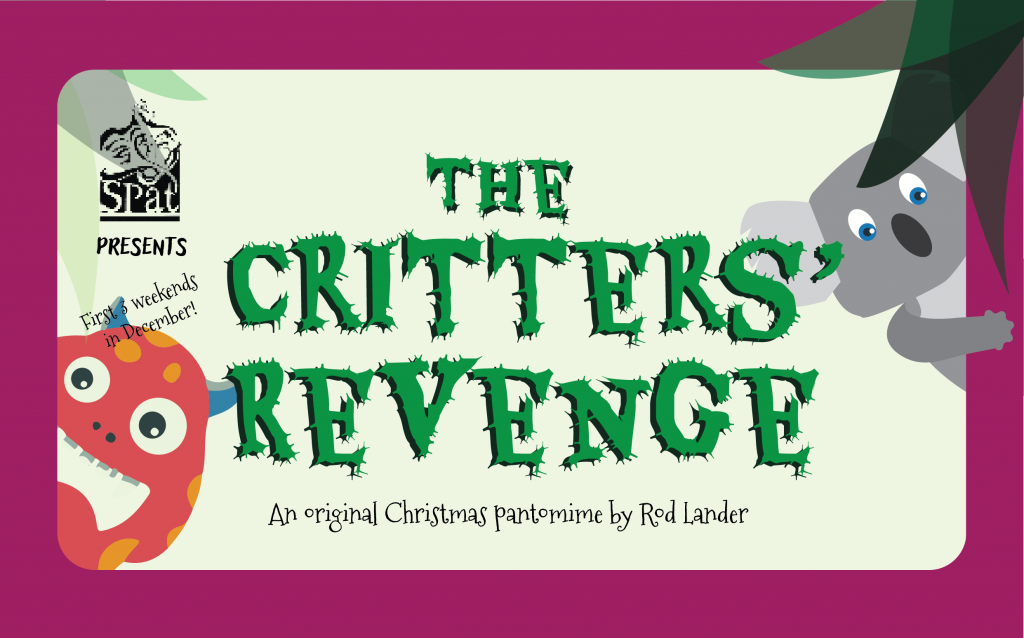 This year's panto focuses on the age-old question of preserving the environment versus development. Otto Ford, the nasty villain, has his eyes on developing Dame Trueheart's cottage and surrounding area into a tourist and casino complex, but first has to persuade her to sell her house to him. Otto conspires with local partner Rock Bottom to win her over. Rock sets his daughter, Ophelia, onto seducing Trueheart's son, Gordon, as a way of getting at Trueheart. And then it gets even more complicated!
Throughout all the to- and fro-ing, the bush Critters (nature's offspring) struggle to communicate how to stop the destruction of the area and appeal to the audience for help and support. Will they succeed? Can they save their environment?
This fun show is a mix of slap-stick humour, songs and music and has something for everyone. It contains all the ingredients of traditional pantomime fare so come and join in the fun. Boo at the villains! Cheer for our heroes!
Don't delay! Get your tickets now!
Adults (17 and over) $20
Concession $10
Family (2 adults, 3 kids) $50
Kids under 5 FREE
Note: Kids under 5 are free, but they don't get their own chair unless there are spare seats (and we don't want that!). If it's a full house it'll be kids on laps or on the floor mats in front of the stage AKA the 'lolly splash zone' – oh yes, there will be lollies.
If you have accessibility needs or to enquire about a companion ticket, email us at spartstheatre@gmail.com
Book here:
Saturday 2 December at 7.30pm
Sunday 3 December at 2.00pm
Saturday 9 December at 7.30pm
Sunday 10 December at 2.00pm
Friday 15 December at 7.30pm
Saturday 16 December at 7.30pm
Sunday 17 December at 2.00pm