SPAT presents our 2023 Panto: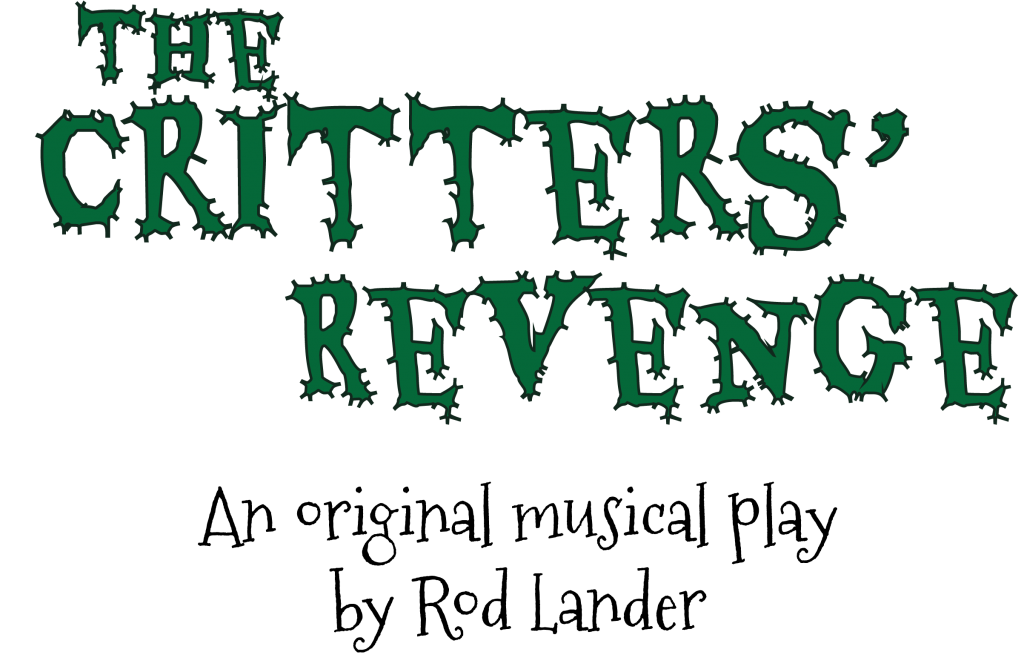 Otto Ford, our dastardly villain, has his beady eye on developing Dame Trueheart's cottage and garden into a casino complex. First he has to persuade her to sell him her house. Conspiring with luckless local Rock Bottom to win her over, Rock sends his daughter, Ophelia, to seduce Trueheart's son, Gordon.
However, Gordon, a young man from the 'bright side' of the village is already in love with Ima Darling, a young woman from the 'dark side', and she's in love with him! The two are unable to share their feelings, as they come from such different worlds.
Will the committed community succeed in thwarting Otto's evil plans?!
Will the the cute Critters (nature's offspring) manage to appeal to the audience for their support?!
Will the young lovers overcome their families' differences and find a way to be together?!
Auditions
We will be auditioning for a cast of kids, teens and adults to bring this original musical play to life!
Main cast (all singing roles):
Otto Ford (villain), Gordon Trueheart (principal boy), Dame Trueheart, Ima Darling (prim would-be lover of Gordon), Rock Bottom (Otto's co-conspirator), Ophelia Bottom (Rock's ghastly daughter), Syue Peena or Alfi Davit (lawyer).
Council officers: Gerry Mander, Cate Obfuss, Lettice See, Moira Jobsworth, Justin Lighn.
Critters: Kids who play seminal role in two scenes and sing a chorus
Chorus: Adults or teenagers.
Otto's Offsiders: Kids
Audition Dates
Tuesday 22 August, 7:00pm-9:00pm (Hillcrest House)
Sunday 3 September, 12:00pm-2:00pm (CWA)
Performance Dates
December 2023:
Saturday 2 at 7.30pm, Sunday 3 at 2.00pm
Saturday 9 at 7.30pm, Sunday 10 at 2.00pm
Friday 15 at 7.30pm, Saturday 16 at 7.30pm, Sunday 17 at 2.00pm
Important information
SPAT is passionate in its support of the NSW Office of the Children's Guardian. We are an organisation that upholds children's right to be safe. All adults 18+ involved with this production will need to hold a valid Working with Children Check (more information here).
Performers will need to be available for shows on the following dates:
The minimum age for young performers is Year 4 (9/10 years).
All participants will need to have SPAT membership.
Main cast will need to be available for rehearsals on Tuesday evenings from 7.00pm-9.00pm
Supporting cast will need to be available for rehearsals on Sunday afternoons from 2.00pm-4.00pm.
All will need to be available for performance dates (above).
If you have any questions contact us at spartstheatre@gmail.com or 0408 244 394.
Audition Pack
All the information you need is contained in the document below, including application form. If you are unable to print this out at home, copies will be available at the auditions, just be sure to bring the relevant information along.